If your garden is a theatre, your garden deck is the stage!
There are a number of advantages of having a garden deck from the social bonus to the aesthetic benefits. Let's have a look at what a garden deck could offer your house:
Your own outdoor entertainment space
Group brunch on the deck? Maybe a barbecue with drinks in the evening? A deck offers you an area of your garden designed to host events! Or perhaps you'd rather sit outside with a good book? Either way, you'll feel like royalty in maximum comfort.

Increases the value of your home
If you are considering selling your house in the future, it's worth knowing that adding a deck to your garden can increase the value! The state of a garden plays a huge impact on a buyers decision, so imagine a potential buyer seeing a perfectly constructed deck.
They are family-friendly spaces and could be what swings their decision…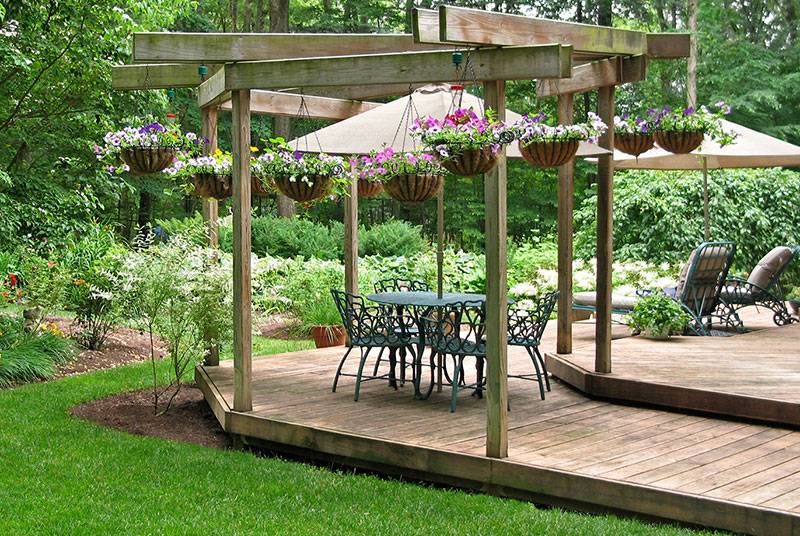 Make it yours!
Your deck is your deck. It can be as wide as your whole garden, as narrow as a catwalk, it can be as short or as long you want! An extra something in your garden that you can customise and decorate with all manner of deck accoutrements will make your gardening life so much more enjoyable.
Add your own personal touch to your deck with Challenge's wood-care products which can be found here!

A deck creates spaces
To re-use the stage metaphor, you can create a scene on your deck that allows you to assign set spaces to your furniture, your barbecue, ceramic flower pots, whatever you have. No longer will these things be strewn across your patio where you are unsure where they actually belong.
By keeping all of these extras off of your lawn, you will have more room and opportunities for landscaping. Planting some flowerbeds maybe?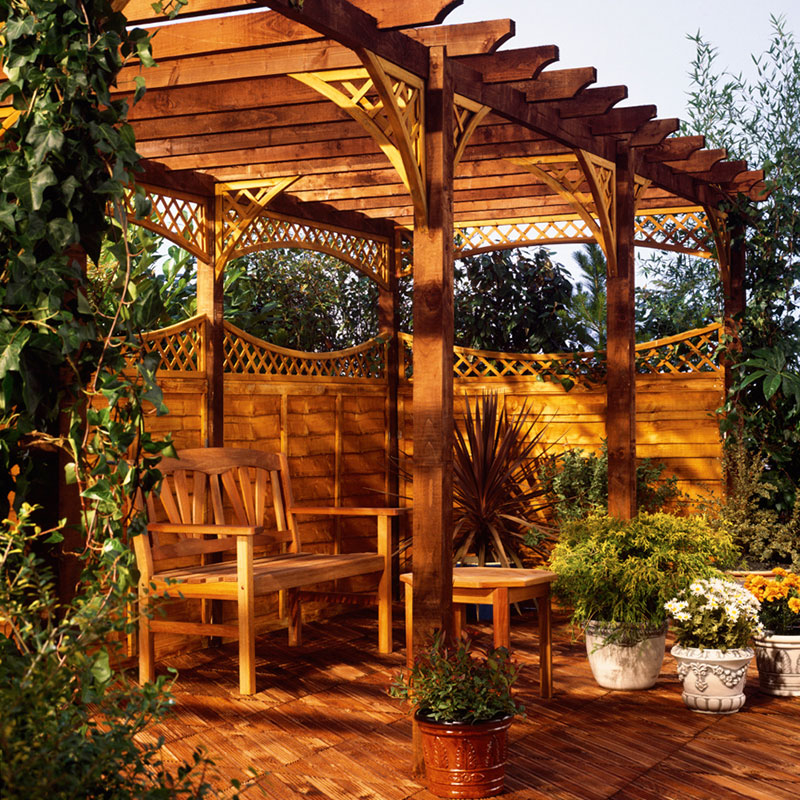 Minimal cost, maximum reward
Compared to a new bathroom or re-doing the kitchen, a garden deck is one of the most cost-effective ways to add value to your house. Of course, a larger deck is going to be more expensive, but as long as your deck is made with finest timber that Challenge Fencing has to offer, you will have the best deck for years to come!
It is only finished when you say it is!
Because a deck is such an easy extension to put together, you can change it as often as you like!
Decking boards can be purchased on the Challenge website here!
Whether it's adding extra appeal to your property or concealing unsightly drains and other necessities in the garden, there are a whole host of advantages to building yourself a garden deck.